Social Emotional Capacity workshop
Little Rock Technology Park
Saturday, September 9, 2017
12:00 pm - 4:00 pm
What
Social and emotional learning (SEL) is the process through which children and adults acquire and effectively apply the knowledge, attitudes, and skills necessary to understand and manage emotions, set and achieve positive goals, feel and show empathy for others, establish and maintain positive relationships, and make responsible decisions. - CASEL Model
The #1 question then becomes..."How do we build capacity for social and emotional intelligence for individuals, groups, and teams?"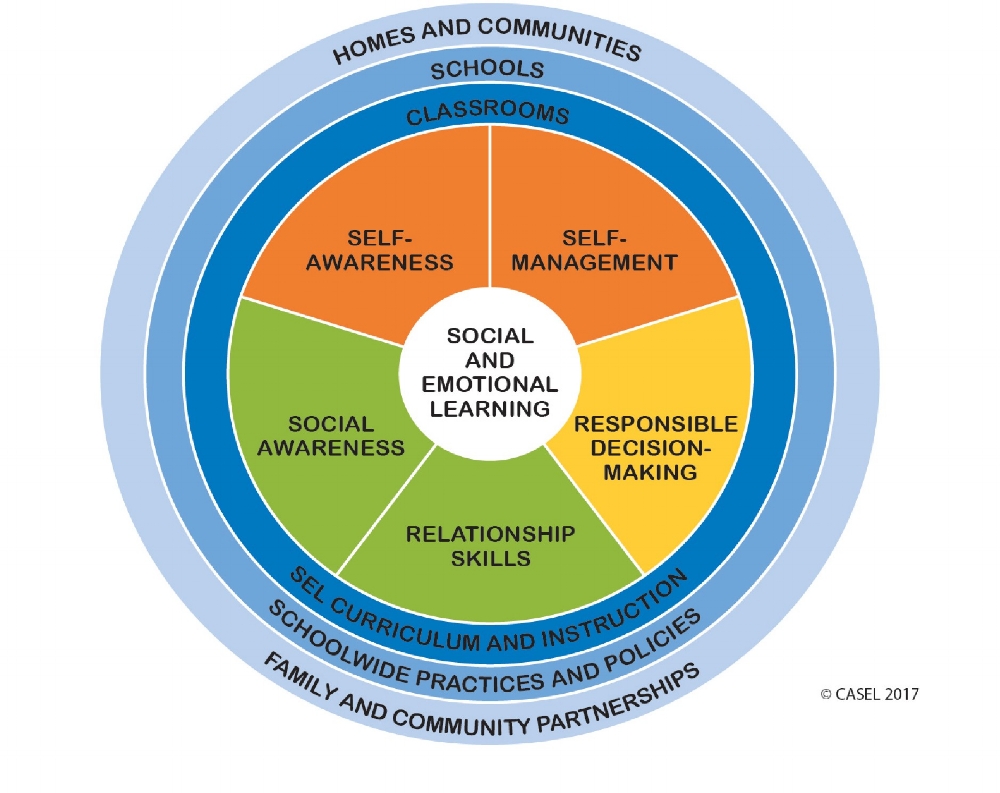 CASEL SOCIAL EMOTIONAL LEARNING MODEL
OUTCOMES
We want students, teachers, coaches, and administrators to leave with this language as a result of our training...both individually and institutionally.
Individual
"This is my story and I will control it, I will cultivate it, and I will communicate it."
Institutional
"This is our story and we will control it, we will cultivate it, and we will communicate it."
REAL LIFE RESULTS
Building social and emotional capacity begins with personality and ends with purpose. Whether it be on a court, in a classroom, or in a boardroom, social and emotional intelligence defines success. Through the lens of neuroscientist, Dr. Jeremy Richman, it's the biggest predictor of what many people believe success looks like and what he calls, "Brain Health."